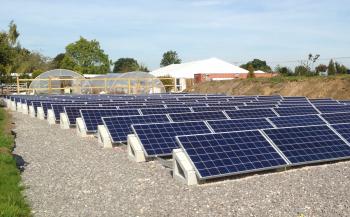 SOLARBLOC® as mounting system without structure and anchorage points allows the installation of solar modules on roofs or flat surfaces.
SOLARBLOC® is a precast concrete, designed to simplify the installation of solar systems and reduce costs by reducing the rest of materials and working time.
PRETENSADOS DURÁN founded in 1991, has specialized in adapting their products to various field such as the case of renewable energy, manufacturing new products as our trademark holder solar panels SOLARBLOC®. All in compliance with existing regulations on precast concrete and with the approval of quality according to by the EQA certification.