PV Module Production Line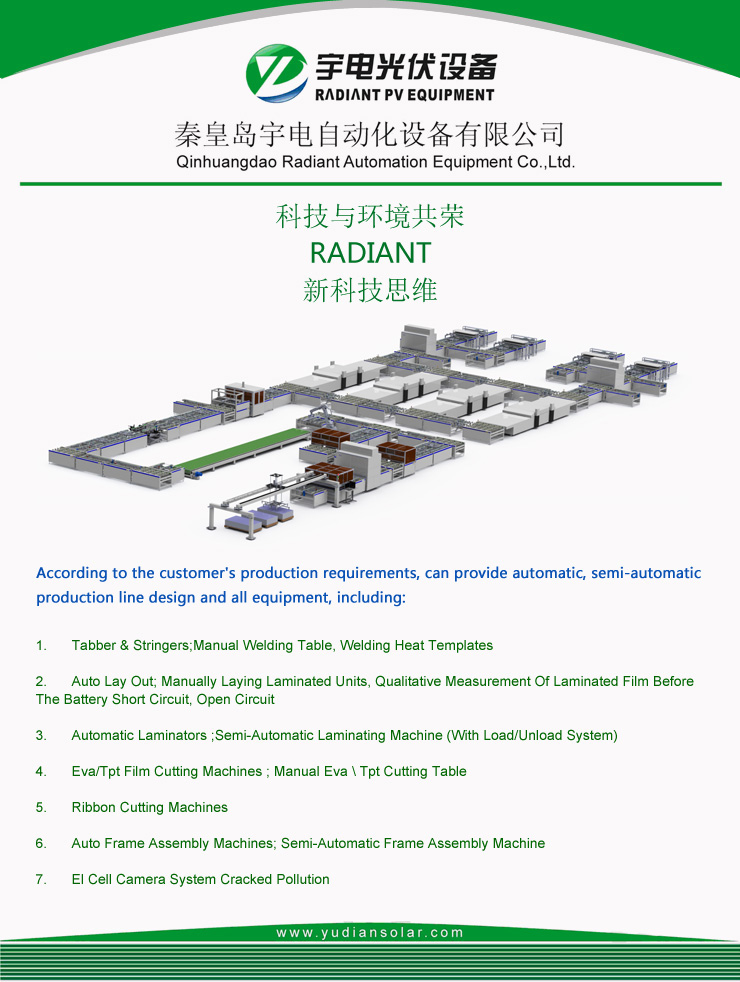 Machine Feature:
Flexible working modes:Automatic & manual normal state, it can work automatically with high efficiency and stability; In installation or other condition, it can work manually. Both modes are convenient to operate and control.
Special design for upper cover to preventrubber sheet wrinkle;Extends the service life of rubber sheet by one time above. It improves lamination flatness and reduces cell panels wrinkle.
The combination of vacuum technology:pneumatic transmission technology, PID auto-tuning technology, programmable control technology, electric relay control technology realizes digital control for vacuum system, heating system and the whole process.
Reserve serial interface for network interconnection between equipments:It is suitable for intensive management of modern enterprises.
Heating platen: Continuous 24 hours hot-temp. work will not cause heating platen deformation. Unevenness≤200μm/m²