Main Customers:
Yingli Solar (Shenzhen), Max solar, Bluetech solar, felicity solar, Zocen group, Sacred solar, Sungold solar, Sopray solar, Pure solar, Zamp solar, Tera solar, Zhejiang Shengfa new energy, Goldi Green Technology Pvt. Ltd
SUNNYWORLD Automatic solar cells tabber & stringer H530
The first solar cell stringer for both standard and cut cells in the world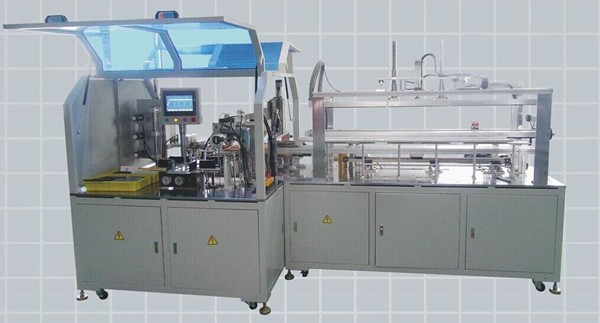 Product Features
♦ Suitable for 5′、6′ whole cells and cut cells. (the cut cells' minimum width is 30mm)
♦ Special designs for the cut cells.
♦ The parameter can be set optionally by the touch screen.
♦ 4-way arm rotating turn-table can load different shapes of cutting cells to meet the different requirements on connection.
♦ The setting time in changing the width of cells is less than 20 minutes.
♦ The setting time in changing the type between 2 bus bar cells and 3 bus bar cells is less than 30 minutes.
♦ The number of solar cells for the strings is settable by the touch screen.
♦ Adjustable range of the distance of cells is 2 to 30mm.
♦ High flexibility for varied cells.
♦ Operation reliable, less maintenance required.
♦ Simple operation, only need one day for training.
♦ Only one worker for two machines.
Technical Data
| | |
| --- | --- |
| Soldering capacity | 6S/pcs |
| Cell's dimension | 30~125*125mm; 30~156*156mm |
| Cell thickness | From 160 micron and up |
| Ribbon sizes | Width is 1.6~2.0mm, Thickness is 0.12~0.23mm |
| Breakage | ≤0.3% |
| Cell basket capacity | Four cell baskets system to load up to a maximum of 100 pieces each, total 400 pcs |
| Operation control | PLC touch screen |
| Soldering technology | IR light |
| Soldering light life | ≥1000Hr |
| Soldering temperature | Normal~400℃(adjustable) |
| Input power | 50~60Hz/AC380V/16A |
| Peak power | 10 KW |
| Average power | 4~5 KW |
| Compressed air | ≥0.5Mpa clean & dry air |
| Compressed air consumption | Approx 200 l/min |
| Max. length of the string | 1950mm |
| Operator interface | Chinese or English |
| Dimension | 3650*1400*1800mm |
| Weight | Approx 1300KG |
| Warranty | 12 months |
Other useful information
♦ H530B is for 2 bus bar and 3 bus bar cells; H530C is for 3 bus bar and 4 bus bar cells
SUNNYWORLD Automatic cut cells tabber & stringer H630 for 10mm~30mm width solar cell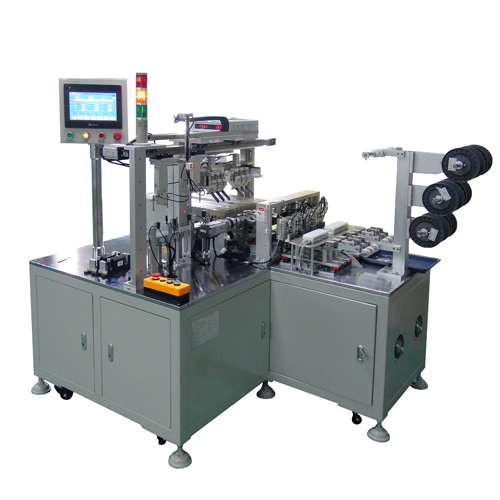 Technical data
| No. | Item | specs | Note |
| --- | --- | --- | --- |
| 1 | Name | Automatic Solar Cut Cell Stringer & Tabber | |
| 2 | Model | H630 | |
| 3 | Soldering Capacity | Single busbar cut cell soldering speed: Max. 3200pcs/h. 2 busbar and 3 busbar cut cell soldering speed: Max. 1600pcs/h. | |
| 4 | Cell Size | (10~30)x(52; 62.5; 78; 104; 125; 156)mm(adjusted) | |
| 5 | Max. Length of the Stringer | 600mm | |
| 6 | Cell space | 1~10mm(adjusted) | Limit by the thickness of ribbon, width of cell and other factors |
| 7 | Breakage | ≤3‰ | |
| 8 | Pass Rate | ≥98% (relevant with cell quality and cut quality) | |
| 9 | Number of Soldering Stringer | 2 busbar and 3 busbar cut cell can be soldered 2 stringers at the same time, single busbar cut cell can be soldered 4 stringers at the same time. | |
| 10 | Soldering Technology | Soldering iron heating with direct contact. | Patent welding head for long time continues use |
| 11 | Soldering Temperature | Nomal~500°C(adjusted) | AC low voltage power control, easy and fast |
| 12 | Soldering Iron Life Time | ≥1000Hr | |
| 13 | Operation Interface | PLC touch screen | |
| 14 | Language | Chinese or English | |
| 15 | Input Power | 50-60Hz/AC380V/15A | |
| 16 | Peak Power | 2.5Kw | |
| 17 | Rated Power | 1.5Kw | |
| 18 | Compressed Air | ≥0.5Mpa clean & dry air | |
| 19 | Compressed Air Consumption | Approx 100L/min | |
| 20 | Machine Dimension | L2800xW1400xH1500(mm) (including auto stringer takeout platform) | |
| 21 | Weight | Approx 700KG | |