Ⅰ. PV modules automatic production line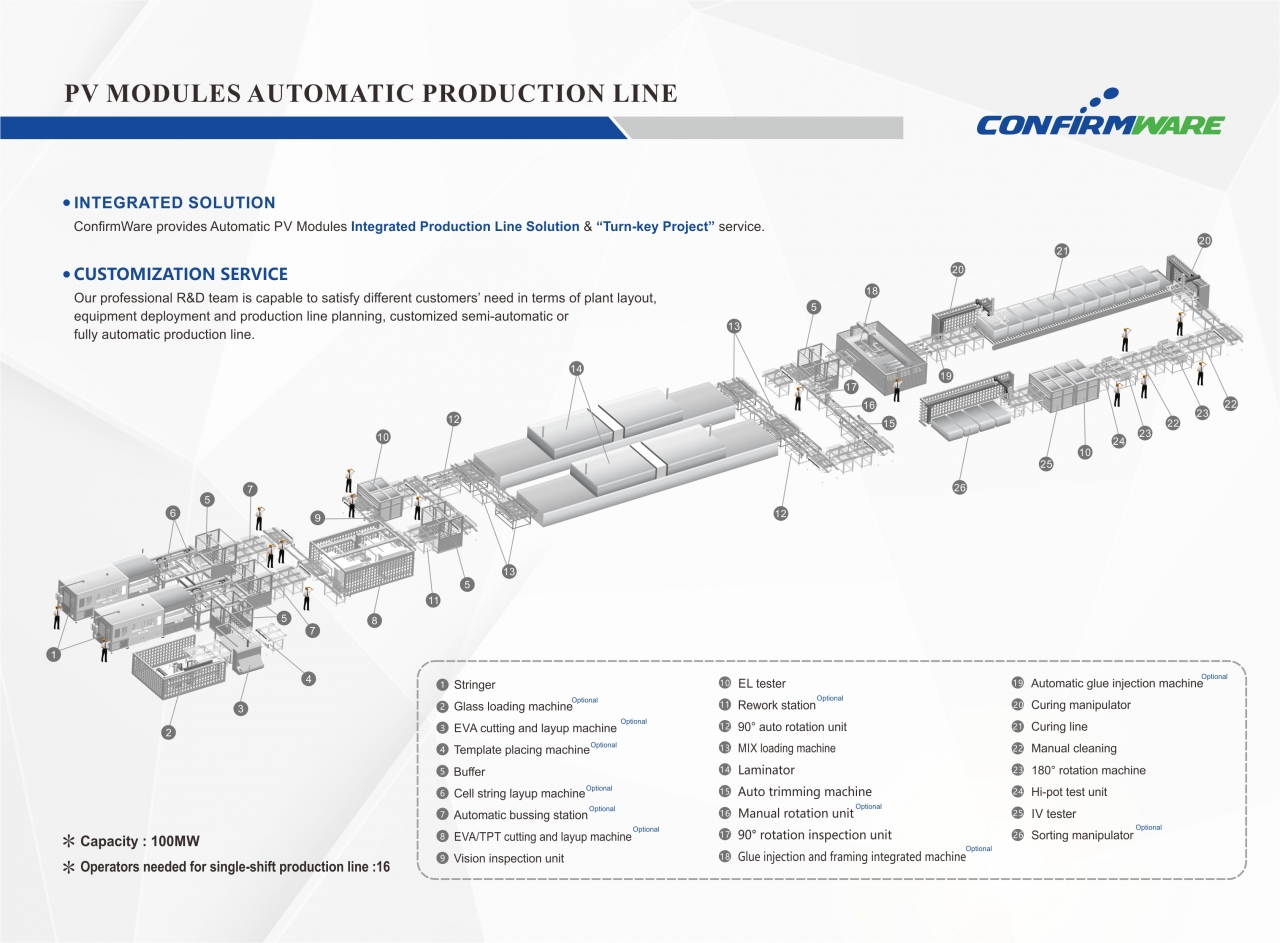 The PV module production line with least labor cost in China
● Stability
The designing of production line is based on German standard, the main parts and electrical components used internally all come from international well-known brands with superior quality.
● Intelligent detection
Intelligent detection system and malfunction auto alarm system ensure reliable operation of the production line.
● Online control
Achieve online detection control by connecting EL detection system, Hi-Pot test system and IV testing etc.
● Quick response
Active installation team and quick response supporting team, ensure production line goes into operation smoothly and runs stably with their excellent service.
Ⅱ. Full-automatic high speed stringer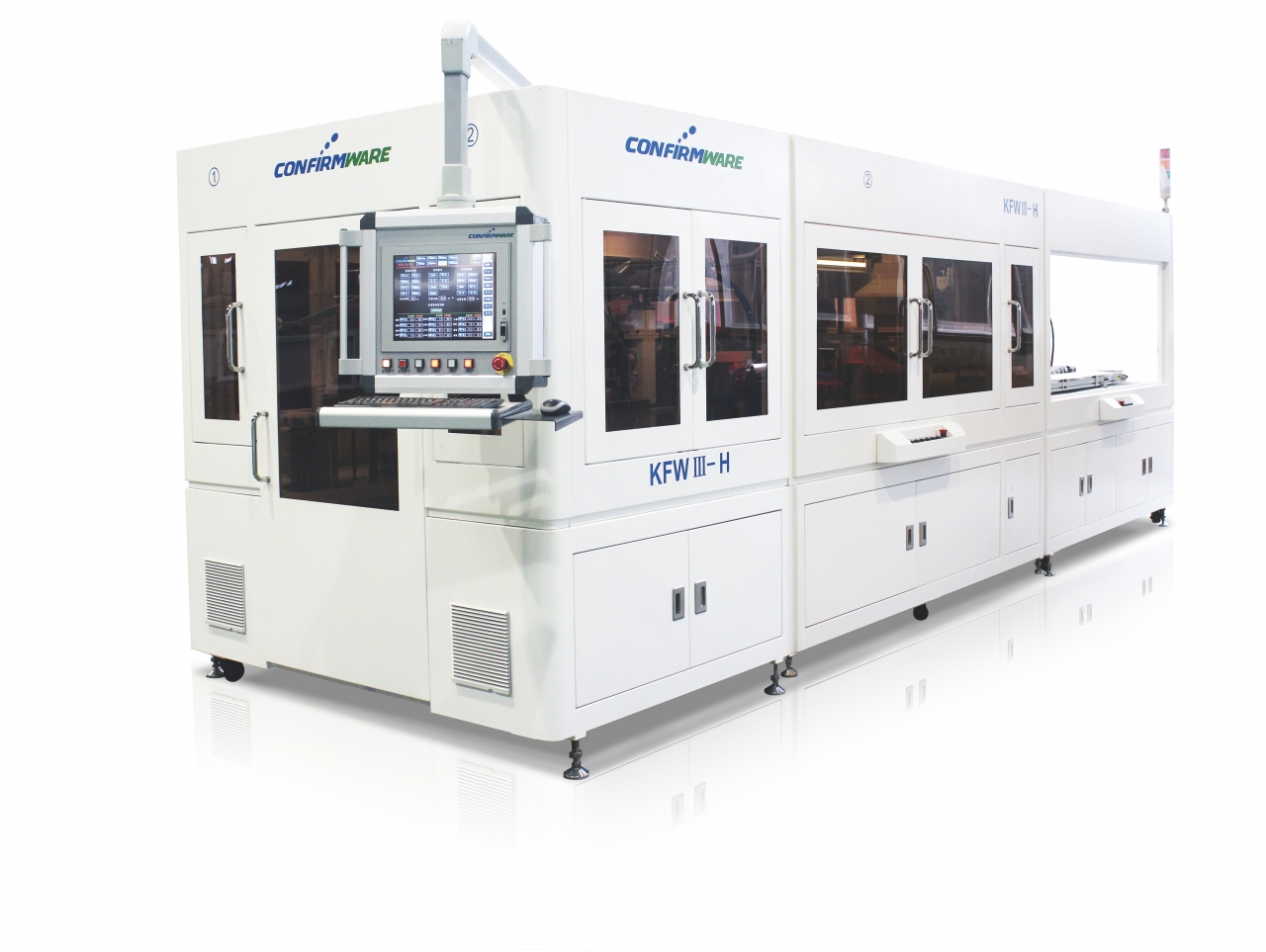 Performance Advantage
● Excellent quality
Fasten modules speed, each operation unit links up closely
Efficiency, capacity: 3000 cell/h
Low breakage rate,Breakage rate: ≤0.2%
● High stability
Uptime is up to 95%
● Easy to operate
Highly-automatized, each module or unit is controlled by PLC and touch screen.
● Strong compatibility
Strong expansion capability, support half-cell, rubberizing, reflective ribbon, appearance offset detection and double-glass modules.
High compatibility, different type of equipment switch easily in short time.