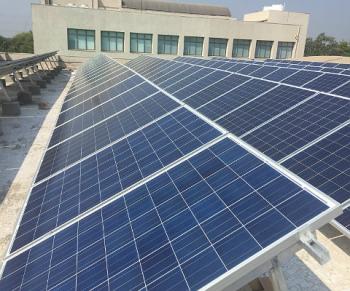 EnerzyTech® Industries Pvt. Ltd. is an emerging player in India's conventional and non-conventional energy sector and caters to utility, residential, commercial and Government clients. Our emphasis is on renewable energy, solar in particular. We also advise the clients on energy conservation, energy efficiency and deployment of green and alternative energy systems.
Enerzytech has team of skilled engineers and trained technicians to design and install small, large or medium scale solar PV systems. We have installations all over India. We do grid connected, grid connected with battery backup and off grid projects. For more information about our solar PV installations, please visit our website.
If you are looking to reduce your dependence on grid power, and help fight global warming, call us for a free consultation on how solar energy can save you money.