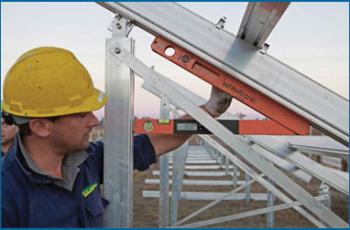 Bright Spark Solar is a division of JFA Ltd. Established in 1953, JFA Ltd is an international supplier of gas and solar equipment for domestic and commercial applications. Bright Spark Solar brings together the products, experience and technical expertise required to deliver turn-key solar generating systems you can rely on.
Based in Maidenhead in Berkshire and with sales offices near Barnstaple, North Devon, Bright Spark Solar's products and installers comply with all current legislation, certifications and regulations. Installations are carried out within National Grid guidelines and the Company guarantees Feed In Tariff compliance.
Bright Spark© Photovoltaic (PV) Solar panels and inverters are efficient and reliable, and come with an industry-leading insured output guarantee of at least 80% output for at least 25 years (90% to 10 years).