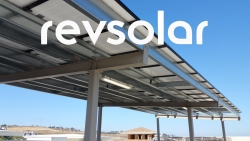 Revsolar is growing along with the US Solar Economy. We have over 12-Megawatt of solar installed both commercial and residential and are a leading energy storage developer.
We specialize in financing for solar, and especially non-profit churches and schools. Our greatest satisfaction comes from helping charitable missions save more, and give more.
For all of Arizona, Nevada, California, and the Southwestern USA - Contact Revsolar Project Development.