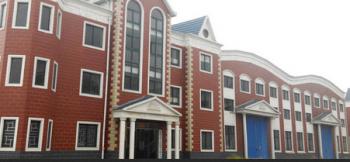 CENCERA CORPORATION is established by a team of research, development, engineering and manufacturing talents. The corporation focuses on manufacturing new materials, new equipment and engineering.
The mission of Cencera is to satisfy the customers by advanced technology, modern management, and perfect quality. Cencera integrates the products design, raw material processing, logistics, order handling, manufacturing, application, and financing to meet the customers demands.
Cencera manufactures high-purity fused silica powder, fused silica rolls (max.Ф350mmx7000mm), solar crucibles (max.1500x1500x1500mm), fused silica blocks and bricks, fused silica plates and boards (max.3500x3500mm), etc. Cencera provides consistent quality products by means of strict inspection and highly automatic product line.
CENCERA CORPORATION supplies tailor-made products for customers.