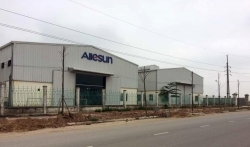 ALLESUN, is specializing in making mono/poly crystalline solar cell/module. It was invested by ALLESUN USA in 2016. Annual yield is 200/300MW each of cell and module.
ALLESUN owns factories in China (named SUNBE), as well as sales companies in Canada, Germany and USA.
PV modules have obtained TUV/IEC/CE & CSA/UL certificates under supervised with ISO2001 version 2008.