Onyx Solar has developed an innovative yet proven Building Integrated Photovoltaic solution to address the critical challenges faced by companies when attempting to generate energy from the sun. The company designs and produces photovoltaic glass that generates free and clean energy from the sun. Not only it works as a conventional glass employed in construction but also contains outstanding properties that will maximize the building's performance.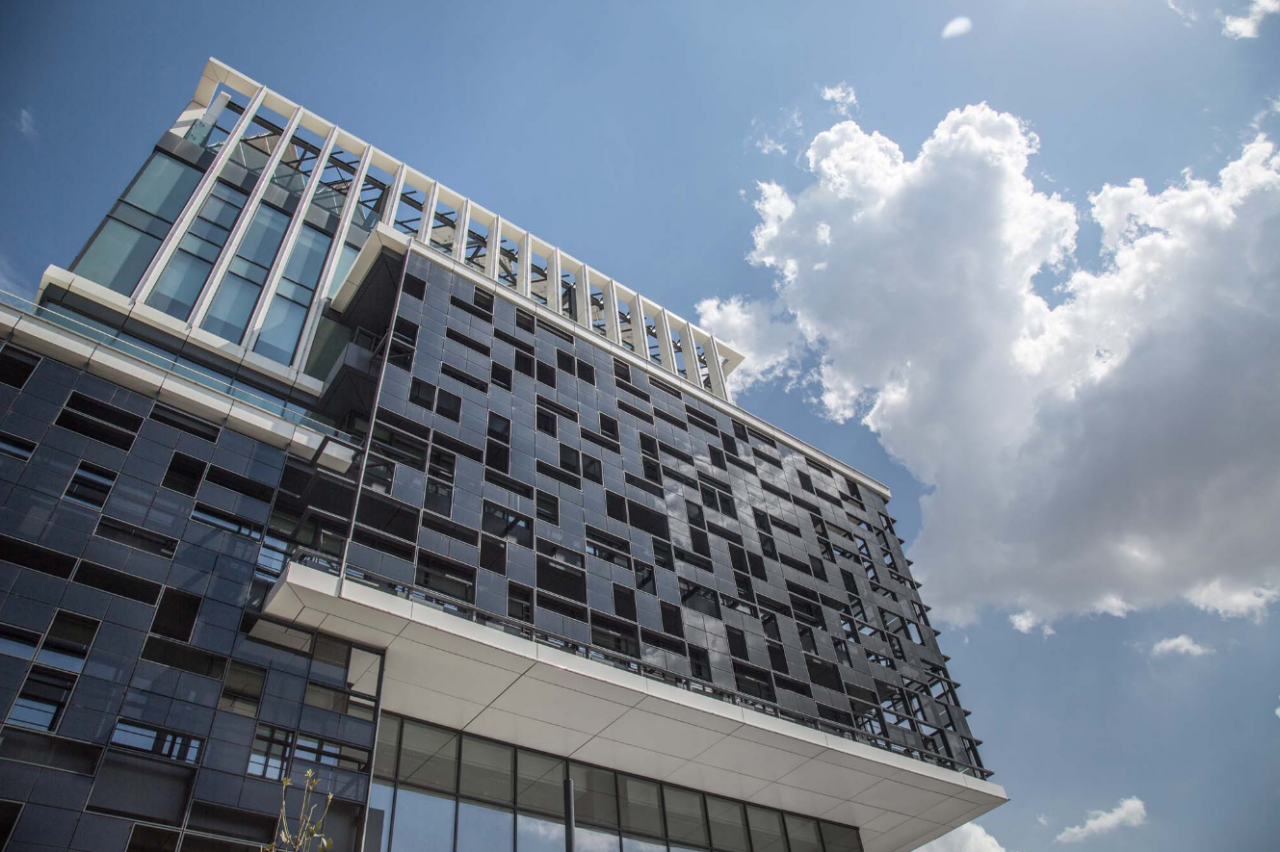 Its SHGC (Solar Heat Gain Coefficient) between 10% and 40% and its U-value of up to 0.74W/m2K provide high thermal comfort and acoustic insulation, regulating the thermal transmittance of the glazing and optimizing its optical properties. It offers as well protection from harmful solar radiation (filtering out 99% of ultraviolet radiation and 95% of infrared radiation) and enables the entrance of natular light. These factors lead to a significant reduction of Heating, ventilation and air conditioning energy demand in any property.
The glass is fabricated using two cutting-edge technologies: amorphous silicon and crystalline silicon.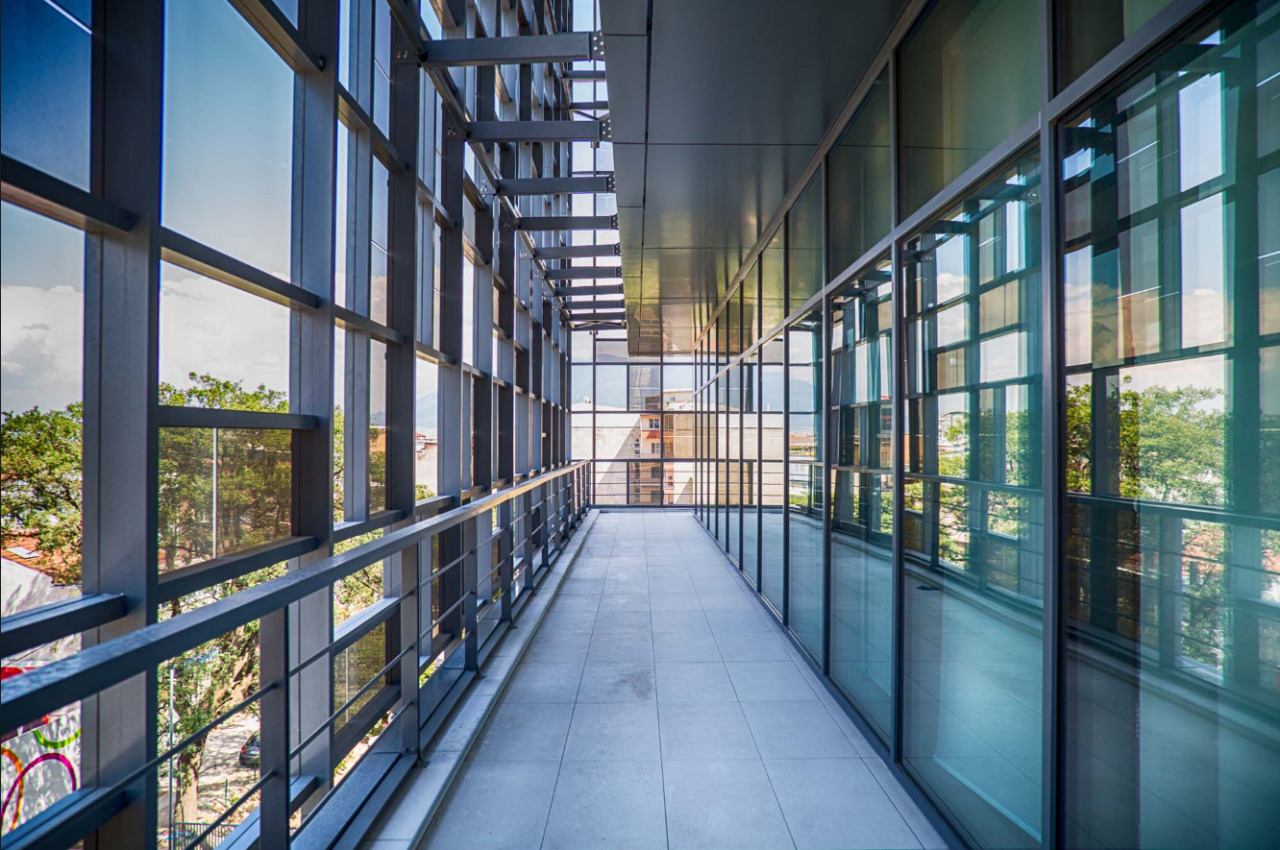 In construction solutions where the generation of the máximum amount of energy per Sqm prevails, the choice of crystalline silicon glass becomes more common. Its power capacity is mainly defined by the number of cells employed per module. Each module has a power capacity that normally varies from 80 up to 160 Wp/m2, depending on the cell density required by the design in order to enable daylight penetration.
Amorphous silicon glass is ideal for conditions of diffuse radiation and allows a more uniform aesthetic integration. Onyx Solar offers four types of amorphous silicon glass, depending on its degree of transparency: opaque, M vision (10% transparency), L vision (20% transparency) or XL vision (30% transparency).
Onyx Solar provides fully customized pv glass to meet our clients' most demanding needs. Wether it's a skylight, curtain wall, canopy or the building envelope, the company customizes its product in terms of size, shape, colour, degree of transparency and finishing. In addition to its sustainability and its efficiency, which makes the building become itself a solar power generator, the aesthetic value of the architectural project is not compromised!