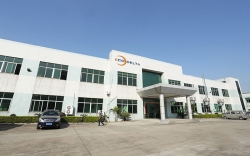 Eco Delta Power Co., Ltd specializes in research, development, production, and sales of solar PV products as well as provision of related services and provides customers around the world with high-quality PV products.
ECO DELTA ranges from solar cells, solar modules to solar storage system and OEM/ODM services. The capacity for solar module is 600MW per year and capacity for cells is 300MW per year, The series products and solutions can meet customer requirements on different applications.
At present, ECO DELTA products have been widely applied in 50 countries, including United States, Germany, Netherlands, Belgium, Australia, Japan, India, Pakistan and China. ECO DELTA is dedicated to providing sustainable and clean energies for our clients and making contribution to environmental protection.