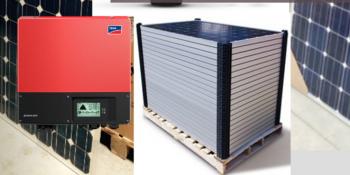 AEKO ECHOE S.L. is the Spanish based company offering specialist service of distribution of photovoltaic inverters and modules for European PV professionals.
We have established numerous business relationships all over Europe in many countries, such as : Spain, France, UK, Germany, Belgium, Netherlands, Czech Republic, Poland, Lithuania, Austria, Italy, Greece, etc. Our staff has more than 10 years of experience in the PV business.
We are an independent distribution company that offer a wide range of high quality products at competitive prices. We distribute mainly in Europe, and also all over the world, high quality products for the photovoltaic market.