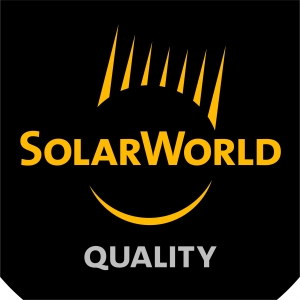 SolarWorld and Enphase Energy Inc. have agreed to jointly develop a new generation of AC solar modules (ACM) for the worldwide market. The companies will collaborate on development, commercialization and marketing of an AC module that will integrate SolarWorld's Sunmodule solar panels with Enphase's microinverter technology.
"Past attempts at AC modules, essentially power-electronic units bolted onto modules, have not delivered the full value that such an innovation should provide," said Ardes Johnson, U.S. vice president of sales and marketing for SolarWorld. "With Enphase, we are developing a highly integrated module built in automated, high-reliability factory conditions that only SolarWorld can deliver. This AC module will not only save time and cost in labor and logistics in installation, but it also will be designed in a way that will still allow for streamlined operations and maintenance in the field."
"There has been significant growth in demand from large solar distributors, installers and fleet owners for a reliable, cost-effective and high-performance AC module product," said Stefan Zschiegner, vice president of products for Enphase Energy. "The ACM pairing of Enphase's next-generation S-series microinverters with SolarWorld's Sunmodules will address this demand by reducing capital and labor costs as well as simplifying the supply chain and logistics. In the future, ACM architecture shall enable a seamless integration with Enphase's Energy Management System."
Initial U.S. shipments of the SolarWorld AC modules are expected to begin in late 2016.