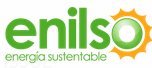 Solar Frontier Americas announced today its solar modules have been selected to be installed in a pipeline of residential, agri-business and agro-industrial solar power generation projects in and around Sonora, Mexico, by Enilso.
The solar projects range from 5-10kW residential projects to 200-500kW agricultural installations. Scheduled to be installed in Q3 of 2016, the residential projects will significantly reduce homeowner's monthly electricity bills.
Charles Pimentel, COO of Solar Frontier Americas said, "We're impressed with the consistent, organic growth of Enilso and their commitment to quality in both the solar components and construction of their solar projects."
"Enilso selected Solar Frontier to provide our clientele with a solar module that can withstand the torrid climatic conditions of Mexico and continue to deliver the highest energy yields over the life of the solar system," said Gustavo Borquez, CEO of Enilso.