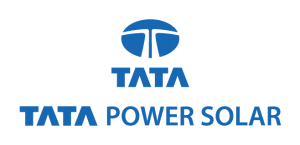 Tata Power today announced that the Company's 100% subsidiary, Tata Power Renewable Energy Ltd. (TPREL) has won two Solar grid connected photovoltaic projects of 50MW capacity each in Pavagada Solar Park in the Tumkur district of Karnataka.
TPREL has received the Letter Of Intent to develop the projects and will sign a 25 year Power Purchase Agreement (PPA) with NTPC Vidyut Vyapar Nigam Ltd.
Speaking on this development, Mr. Anil Sardana, CEO & Managing Director, Tata Power, said, "Tata Power is delighted at this project win as it further fortifies our vision of generating 30-40 per cent of the Company's total generation capacity from non-fossil fuel sources by 2025. The two solar projects will add 100 MW of non-fossil fuel energy to our total generation capacity, thereby, significantly increasing our green footprint. This move is line with the Government's set target of 100 GW from solar energy by 2017. In the next 5 years, the Company plans to significantly add to its solar generation capacity."