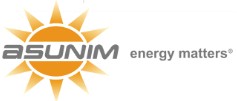 Phoenix Solar AG and its partner Asunim Yenilenebilir Enerji Teknolojileri İnş. Müh. San. Tic. Ltd. Şti. have been jointly awarded an order by Akfen Renewable Energies to build a photovoltaic power plant with a total capacity of 10.2MW in Elazığ in Eastern Turkey. The project will be implemented in partnership with the European Development Bank (EBRD).
Phoenix Solar will carry out all engineering, procurement and project management tasks. Asunim will take on the actual construction. After completion, which is scheduled for September, 2016, the partners will also be in charge of operation and maintenance. The electricity will be sold to the grid.
Umut Gürbüz, spokesman for Asunim Turkey, underlined: "We are proud to having been awarded this second large project by Akfen Renewable Energies which also is another step forward in developing the solar energy road map of our country. It will contribute to consolidate and increase our already high market share in Turkey. In spite of the difficult terrain conditions, we have already begun with the mobilisation work for the installation and are confident to deliver the project on time in cooperation with our partners at Phoenix Solar."
"In close cooperation with our strategic partners at Asunim and based on our ability to design and deliver high quality photovoltaic power plants on-time and on-budget we are well underway to become one of the leading EPC providers in Turkey", Klaus Friedl, Head Middle East at Phoenix Solar AG added. "We have been building a team of qualified engineers at our new location in Ankara and are looking forward to sustainably expand our business in this fast growing market and the entire region."