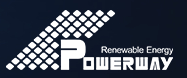 Steelcons and Powerway Renewable Energy Company are pleased to announce a strategic partnership to develop turnkey solar farm construction solution for the renewable photovoltaic energy markets in Brazil.
With the partnership, Powerway will work hands in hands with Steelcons to offer single axis tracker system to the solar market in Brazil. Powerway will grant the use of PowerTracker to Steelcons, while Steelcons will act as Powerway's exclusive partner in Brazil, offering one stop solar farm tracking solution to the market, including installation,construction, operation and maintenance of Powertracker. Steelcons will mobilize its strong work force of Steelcons Construction Business unit to support this partnership.
This partnership brings the two parties possibility of localization of the Powertracker, thanks to Steelcons'robust steel fabrication capability.
PowerTracker solution, as offered by this partnership, is intended to be deployed in Sandylons' 90MW projects in Acquiraz, which is due to kick off in Q4 of 2016. Sandylon Investment has further 300MW project pipeline which, with the use PowerTracker, will be making harvest of the sun in 2017.
CEO of Steelcons, Mr. Rodolfo said, "the partnership of Steelcons & Powerway is unique in our approach to the Brazilian Solar Industry. Based on the principals of working with manufacturers upfront to optimize integration of all system components, we are confident to offer to the market the most cost effective one stop solar tracking solution".
CEO of Powerway, Mr. Benson Wu said happily, "The fully integrated one stop solution created by the partnership brings value to solar investors in Brazil, making solar power consumption easy, simple,inexpensive and long lasting."