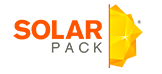 Ardian Infrastructure today announced it has acquired an 81% stake in four Solarpack solar PV plants in South America. Three of the plants are in the north of Chile and one is in the south of Peru.
Solarpack will continue to handle the plants' operations, maintenance and day-to-day asset management to maximize the financial return of the assets. The plants have a combined installed capacity of 46MW, with the three plants in Chile totaling 26.5MW and the plant in Peru boasting 19.4MW.
Mathias Burghardt, Head of Ardian Infrastructure, said: "This first investment in South America is a perfect illustration of our ability to source attractive investment opportunities in Europe and in the American continent thanks to our industrial partners. Renewable energy is undoubtedly the energy for the future and we are committed to stand as a leading player at world scale."
Juan Angoitia, Managing Director at Ardian Infrastructure, said: "We are very pleased of this agreement, which forges a strong industrial partnership with Solarpack. Beyond these projects, we have identified new investment opportunities alongside in different geographies."
Pablo Burgos, CEO of Solarpack, said: "This agreement is proof that our business model in solar pv works. We are proud to serve Ardian as a new customer for our operation, maintenance and asset management services, while remaining as minority shareholders in the plants. Moreover, the incorporation of Ardian as a shareholder in Solarpack strengthens the balance sheet of the company as we undertake the development of new projects, and sets a path for future collaboration."