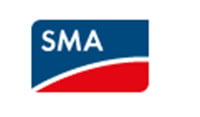 SMA Solar Technology AG (SMA) and LG Chem Ltd. have now partnered to serve storage market. The companies worked together to develop a solution to store photovoltaic power and thus reduce the consumer cost of electricity by more than 80%. The new storage solution is tailored for use in private households and comprises SMA's Sunny Boy Storage 2.5 battery inverter and LG Chem's RESU 10H and 7H storage units. Going forward, the two companies are planning to expand the focus of their collaboration on utility-scale storage solutions with the SMA Sunny Central Storage battery inverter.
"Photovoltaic power is less expensive than the electricity rate charged by regional utility companies in many European countries for private households," said SMA Chief Executive Officer Pierre-Pascal Urbon. "Private households want to leverage their investment in a photovoltaic system by investing in storage systems. The new and future-proof solution from SMA and LG Chem is tailored for use with existing and new residential photovoltaic systems. By using the new SMA / LG Chem package, private households can reduce their electricity bill by more than 80% and decouple from the trend of rising electricity prices. With the RESU storage unit and Sunny Boy Storage battery inverter, the new solution combines two highly innovative devices, which were both awarded the ees Award at this year's Intersolar Europe. The results of SMA and LG Chem's joint efforts offer the best storage system package to the most relevant markets, particularly in Europe and Australia."
"LG Chem and SMA are innovative companies and leaders in this industry, and we have been working together since we introduced our first residential energy storage system in Germany in 2012," said Sung Hoon Jang, Ph.D, Senior Vice President of LG Chem and Head of ESS Battery Division. "We are pleased to strengthen our long–lasting, strategic business partnership and announce the launch of the new RESU with Sunny Boy Storage. The combination of RESU 400V lineup storage integrated with Sunny Boy Storage will have a great impact in the European and Australian residential storage market. We expect this new technology to become a stepping stone that will enable more people to use renewable energy at home around the globe."
The storage solutions from SMA and LG Chem will be available in Europe and Australia December 2016.