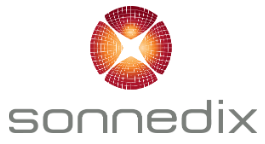 Sonnedix has partnered with GSSG Solar to deploy a 170MW portfolio of Solar PV plants, with 47MW under construction, and the rest currently under development.
The expansion continues to build on NSS's position. GSSG and NSS have established a joint development framework to finalize the development and construction of these facilities for Sonnedix.
"The announcement of a major expansion of our pipeline projects in Japan demonstrates our long-term commitment to the Japanese market, which once fully built, will bring the total investment in the country to over $1.3 billion" said Andreas Mustad, CEO of Sonnedix. "We are pleased to have formed a strategic alliance with an experienced industry player like GSSG and look forward to continued cooperation across jurisdictions"
"GSSG remains fully committed to this portfolio of projects alongside the Sonnedix team," said Tomakin Archambault, CEO of GSSG Solar LLC. "In Sonnedix we found a partner who shares a commitment to building solar projects for the long-term. We look forward to working alongside the NSS team to deliver these projects and to generate clean renewable electricity. The proceeds from the transaction will allow us to further enhance our footprint in Japan, and we remain committed to investing in more solar PV projects in the country."