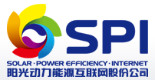 SPI Energy Co., Ltd. today announced that SPI Solar Japan GK has entered into a definitive agreement to sell all of its interest in the land and project development rights in its two solar PV projects with total capacity of 4.8MW in Shibayama city, Chiba. SPI Japan will also provide engineering, procurement and construction ("EPC") service to complete the projects.
The solar plants are located approximately 50km east of Tokyo in Chiba and each with capacity of 2.4MW and with an estimated total capacity of 5,200,000kWh annually.
The sale is subject to closing conditions, and is expected to close in July 2017.