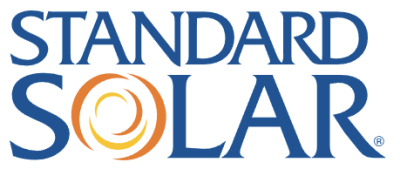 Standard Solar, Inc. announced that it is expanding its team to serve customers nationwide with new offices in Dallas and San Francisco. The expansion provides national support for Standard Solar's distributed generation solar project finance and acquisition efforts and follows the Company's recent announcement that it was acquired by Gaz Métro.
Directed by energy veteran, Brian Eisenbise, Standard Solar's new Dallas office will lead customer support, full-service development, construction, integration, financing and installation of solar electric systems for the Central United States. Additionally, with more than a decade serving the channel market of the solar industry, Jason Feng will direct Standard Solar's new San Francisco office leading customer support, financing and development for the Western U.S. and Hawaii.
"Both executives bring deep expertise in development, distribution, manufacturing and strategic partnering in the PV industry. Their objective is to work with local and regional C&I developers, EPCs and other partners to provide them the support they need—no matter where they are in the solar project process," commented Shaun Laughlin, Vice President of Channel Sales, Standard Solar. "Through delivering in-house financing, engineering, permitting, construction and/or maintenance support, we are expanding our U.S. market penetration to bring good projects to life, including solar PV and Battery Energy Storage Systems (BESS) projects nationwide."