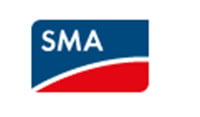 SMA inverters have recently been installed to help power up 3MW of solar in Mexico as part of a rebuild for the Aura Solar I project in La Paz, Baja California Sur.
"We are extremely proud to be selected for the rebuilding effort of this facility," said Andrew Mears, Vice President of Strategic Sales for SMA America. "Gauss Energía has set the gold standard for utility-scale solar in Mexico and throughout Latin America."
"In such a significant project, we can't afford failure," said David Briseño, Business Development Director for Gauss Energía. "SMA's string inverters maximize operational efficiency and provide reliable performance. We are glad to partner with SMA to ensure stability as we rebuild this important section of Aura Solar I."