Following the first phase of roof solar plant put into operation by Antai(Antaisolar's head office) in May this year, the second phase of it was unveiled again at Antai factory. Located on the metal sheet roof, with a total area of 10,000 square meters.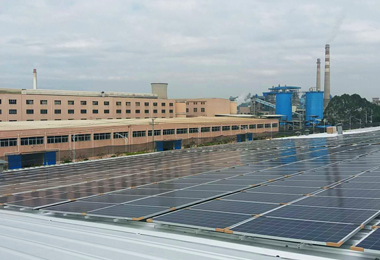 The project, with the installed capacity of 800 kilowatts, commenced on November 20, has nearly completed the panel installation work and is expected to connect to the grid next month. Its estimated annual generating capacity of 880,000 KWh, as a strong supply of clean energy, it will provide a good guarantee for the daily operation of the factory.
Antai has cooperated with several enterprises in Changtai to effectively utilize the existing roof, providing one-stop power station engineering service.