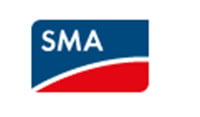 SMA America has officially entered into a purchase agreement with Sunrun, one of the top residential solar installers in the industry, to be a key supplier for residential PV solutions.
"We are honored and excited to enter into this long-term partnership with Sunrun," said Pierre-Pascal Urbon, CEO of SMA Solar Technology AG. "SMA is committed to building on its reliable Sunny Boy-US line of inverters and developing the best possible technology for the residential market, which continues to be an essential component of the U.S. solar industry. We look forward to providing everything from smart inverters to home energy management and residential storage solutions for Sunrun and its customers."
"Residential solar and storage will increasingly become a key contributor to America's future energy system. As households adopt our Brightbox home battery service, we want to ensure they are enabled with the industry-leading and smart technology," said Lynn Jurich, Sunrun Chief Executive Officer and co-founder. "Sunrun selected SMA as a key supplier because of its long history of reliable and high-quality products, as well as the company's ongoing pursuit of the best and most advanced inverter technology."