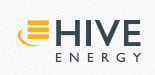 Hive Energy's Adıyaman PV solar project in Turkey has begun generating electricity.
The project commissioned and built by Hive Energy began feeding the grid at the end of February with a total installed power of 10MW. The installation will generate approximately 18 million kWh of green, clean electricity per year (the equivalent annual energy consumption of 1,300 apartments) and reduce CO2 emissions by 10,800 tonnes a year.
Tolga Metin, Hive Energy General Manager, Turkey: "Throughout the planning and construction phase we worked hard to use local workmanship, materials and services. This park is an excellent example of how Foreign Direct Investment can have a positive impact on Turkey's economic growth."