Zonergy and Pakistan Fauji Fertilizer Company successfully signed a 2MW photovoltaic project contract. The project will be installed at FFC's factory in Punjab, Pakistan. Zonergy Deputy General Manager Xu Hongchang, Sales and Bidding Manager Attaullah Jan, FFC Purchasing Manager Atif Nawab Khan attended the signing ceremony.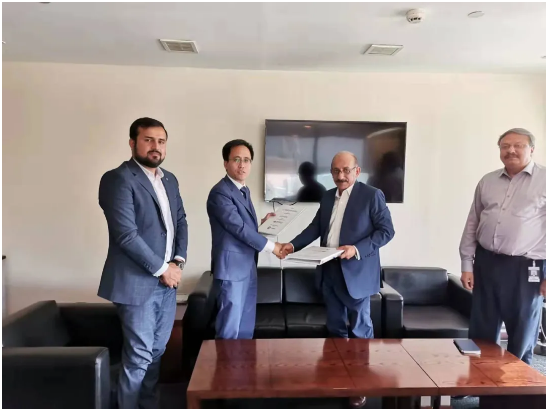 Zonergy actively participates in my country's "One Belt One Road" construction and is Pakistan's largest optical storage smart micro-grid solution provider. Since its roots in Pakistan, Zonergy has undertaken the construction of distributed industrial, commercial and residential energy storage projects in Pakistan, distributed in Islamabad, Sindh, Gilgit, Punjab, KPK and Balochistan. It is also the Asian Bank and the World Bank. The equipment partners of the company successively undertook two wind-solar complementary projects donated by ADB in Punjab and five World Bank projects in Sindh and Balochistan. And set up a flagship store in Islamabad, and set up warehouses in Lahore, Iborg, and Karachi. As of November 2021, it has 40 franchisees distributed in Islamabad, Punjab, Sindh, KPK, etc. The main administrative regions will reach 50 franchisees and above by the end of the year, covering 7 administrative regions in Pakistan.
In the future, Zonergy will continue to take root in Pakistan, deepen the development, design, construction, investment and operation of new energy smart microgrids, continue to expand the markets of countries along the "Belt and Road", lead technological changes and industrial upgrades, and contribute to the realization of the global carbon neutral goal New power.