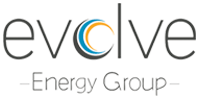 USA operation is set up to cater the needs of the market with service centers and additional focus on the Research and Development, for enhancement of product performances and continuous improvement in quality. Discussions are on with American universities for the same.
UAE operation is set up at Dubai and a warehouse with service center is under process to cater the customers in the Middle East and North African region (MENA). This operation will be a hub for GCC, with ready stocks of material and comprehensive solutions in setting up of solar power plants.
EVVO will be presented at Intersolar, Munich from May 11th – 13th 2022, where a full range of EVVO products will be on display.
• Solar Panels ranging from 430-660 WP in Standard/Black frame, Standard, Bifacial cells.
• Inverters ranging from 1KW to 110 KW and our latest 255kw utility scale inverters.
Several partnerships are already in the pipeline to be inked at this event and further partnerships for distribution and channel partnerships are open for several countries across the globe.