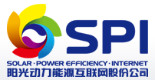 SPI Solar ("SPI") announced today that it has completed construction and successfully interconnected two large-scale solar energy facility ("SEF") projects in Greece. A 2-megawatt development in Evros and a 4.4-megawatt SEF in Orestiada were completed and interconnected by July 26th. Both systems are providing power to the Greek Public Power Corporation through 20-year Power Purchase Agreements. A one-megawatt SEF remains under construction in Rhodopi and is scheduled for completion by mid-September.

"These are the first two large-scale SEFs we have completed in Greece, and they mark significant milestones for SPI," said Stephen Kircher, CEO of SPI. "As Greece continues to diversify its energy sources, we will continue to pursue additional projects across the country," Mr. Kircher concluded.

SPI has entered into a Memorandum of Understanding ("MOU") with the Taneo Fund to develop 23 megawatts of utility-scale SEFs across Greece; all of which are fully permitted and ready for construction. The MOU sets a goal for Taneo and SPI to potentially develop a total of 100 megawatts across Greece.