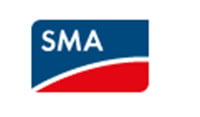 May 29, 2013 – SMA Solar Technology AG (SMA) will expand its presence in South Africa. In addition to strengthening the existing sales and service structures, SMA will set up a Sunny Central inverter production in the growing market and, by doing so, will be able to meet the local content requirements and be able to provide the necessary capacities for the expected market growth quickly.
"South Africa has strategic importance for SMA. The country has good economic growth with a corresponding increase in energy demand. Here, photovoltaics is already a financially attractive alternative to other forms of power generation. With the opening of our sales and service office in Centurion last year, we have successfully launched in the rapidly growing South African market. The planned production for central inverters enables us to meet the local content requirements and thus to profit from the expected future growth of the South African market," explains SMA Chief Executive Officer Pierre-Pascal Urbon.
Preparations for setting up the inverter production in South Africa have already begun. The production will be just as flexible as existing SMA inverter productions in Germany and North America. In this way, the company can react quickly to changes in demand.