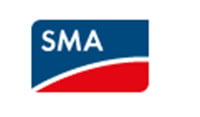 June 28, 2013 – Starting in August 2013, two additional PV power plants with central inverters from SMA Solar Technology AG (SMA) will be built in South Africa. The plants are developed and will be built and partially owned by Scatec Solar. 125 Sunny Central CP XT inverters will be delivered for a total of 115MWp PV power, 65 Transformer Compact Stations for connection to the medium-voltage grid, 750 Sunny String-Monitors and a Power Plant Controller specially configured for the grid requirements of the South African power company ESKOM for park regulation.

The PV power plants Dreunberg in the Eastern Cape province and Linde in the Northern Cape province are set to begin operation in the first and second half of 2014, respectively. They are being constructed under the second round of South Africa's Renewable Energy Independent Power Producer Program (REIPPP). Scatec Solar is responsible for the two PV projects. The company is well under way with the 75-megawatt Kalkbult project in South Africa with 84 SMA Sunny Central inverters. This project will be finished in the second half of 2013.

"The cooperation with Scatec Solar and the excellent suitability of the SMA central inverters for the challenging climate conditions in South Africa have already proven themselves in the Kalkbult PV project," explains Dr. Jürgen Reinert, SMA Executive Vice President Technology. "In addition, there are special functions of the SMA inverters for grid integration. Together with the SMA Power Plant Controller, complex requirements and control functions can be implemented, particularly for multi-megawatt power plants." In this way, individual requirements and complex control functions can be simply and efficiently completed.

To provide capacity for the expected market growth in a timely manner and meet the local content requirements, SMA announced the expansion of its presence in the important future market of South Africa at the end of May, 2013. In addition to strengthening the already existing sales and service structures, SMA will set up a Sunny Central inverter production there.