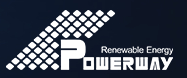 July 16, 2013 - As directly affiliated to the State Grid Corporation of China, NARI is an EPC contractor for power plants.
Base on providing power automation equipment and system solution services. NARI have further extended their service into the solar PV industry, specializing in photovoltaic application systems design and related photovoltaic products supply, as well as PV power system EPC turnkey solutions.
Moreover, NARI is a manufacturer of solar Photovoltaic related electrical equipment and it will become the direct material supplier for projects.
Powerway has set up a South African production facility based in Boksburg & Durban, producing Solar Tracker and Fixed Tilt Mounting Structures, and will start Module production and more PV related products soon. Powerway has built up a network with project investors, and has achieved BBBEE accreditation (level 4). It is believed the cooperation between NARI and Powerway will facilitate complete Solar power plant solution at optimal cost.
With the partnership agreement signed, both party agree to :
1. Jointly develop solar farm projects in South Africa, and African continent,
2. Work hand in hand as EPC contractor, to offer the market one stop solution for solar farm project,
3. NARI to license Powerway for production of its PV related products including inverter, cables and other BOS items.
"It is exciting to have an alliance with Powerway, who has established a footprint in South Africa over the last two years. With our strategic movement into the African market, we need a business partner in South Africa who has already set up a wide market connection and has the capacity of local production to meet local content requirements. Powerway is the ideal partner to work hand in hand within the long term", said Mr. Wang Wei, Chairman and General Manager of solar technology company of NARI Group.
"NARI is the large scale EPC contractor in the world, and is internationally recognized and respected by the market as a leading power automation system solution provider. With NARI's technical and financial resources, combined with the State Grid's support, we are confident we will be able to offer to the South African PV market a one stop solution, with optimal costing while exceeding the local content requirement", said Mr. Benson Wu, CEO of Powerway Group.