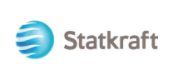 June 16, 2014 - Solarcentury has been selected to build a 2.4MW solar farm for West Solent Solar Cooperative (WSSC). The solar farm is being funded by investment from around 500 people, half from the local area and the rest from around the UK. Clean solar electricity generated by the solar farm at the brownfield site will be used to power nearly 600 homes in the Pennington and Lymington area.
Solarcentury and WSSC both believe in fighting climate change through the widespread adoption of solar PV. It is this shared ethos that helped WSSC identify Solarcentury as the ideal partner to build the solar farm. Solarcentury has worked closely with WSSC from the outset to create a project and construction plan that aligned with the specific fundraising timetable of the community fundraising.
Frans van den Heuvel, CEO at Solarcentury commented, "We are extremely pleased to be bringing the benefits of clean solar electricity to an organisation that is making community-owned and managed renewable energy production a reality. Investing in the West Solent Solar Cooperative is a vote for solar, already the most popular form of renewable energy in the UK, and it's also a vote for an independent, sustainable energy future in the UK, moving us away from expensive imported fossil fuel."
"Solarcentury applauds West Solent Solar Cooperative's commitment to improving biodiversity at the site as we believe solar farms are a perfect opportunity to support local wildlife species. The organisation should be a blueprint for other communities around the UK looking to invest in solar. We look forward to working with more energy cooperatives to bring solar to local communities."
Once building work is complete, the site will be seeded with wildflowers and bee hives established. The aim is to create diverse and attractive habitats at the site that are a haven for a wide range of flora and fauna.
WSSC Chairman, Anthony Woolhouse, commented, "We were drawn towards working with Solarcentury because of the natural synergies between our organisations. Solarcentury is one of the most experienced and inspirational developers in the UK so we were confident the company was the right choice for us. Solarcentury's technical excellence and highly-skilled project management expertise make them very satisfying to work with. We are certain this will be a solar project that the local community can feel proud of."
The six weeks build programme has been designed to minimise disruption to the local community. The WSSC solar farm will start feeding electricity to the Grid on June 27th 2014.