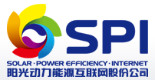 August 26, 2014 - SPI Solar today announced that its wholly-owned subsidiary, Xinyu Xinwei New Energy Co., Ltd. has received preliminary approval from the local government of LiaoCheng City to develop a PV project totaling approximately 10MW, in Shandong Province, China.
The project calls for the development of approximately 10MW of distributed generation ("DG") solar power for the Jia Ming Development Zone. Assuming final approval, construction of the project is scheduled to begin during the fourth quarter of 2014, with completion expected in 2015.
The independent market research firm IHS noted that DG installations in China are expected to accelerate rapidly due to China's National Energy Administration ("NEA") policy initiatives as well as growing market demand forces. IHS reported that nearly 5GW of DG installations are forecasted for completion in 2014.
"We are delighted to announce SPI's first PV project development experience in Shandong Province," said Min Xiahou, global Chief Executive Officer of SPI. "During 2014 we have seen dramatically increased commitment in China by both provincial and local governments toward developing renewable energy generation capacity, particularly with solar PV power generation. SPI will continue to expand its footprint across China's PV markets."
Xiaofeng Peng, Chairman of SPI, added "While distributed generation solar is still in the very 'early innings' of growth in China, we expect rapid adoption of DG in the coming years as both technology and financial solutions improve. SPI's Yes!® Solar solutions for the residential market are well positioned to capitalize on this opportunity as the DG market in China matures."