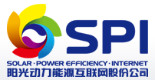 September 9, 2014 - SPI Solar today announced that it has entered into an agreement to acquire Sinsin Renewable Investment Limited ("SRIL"). SRIL owns solar photovoltaic ("PV") projects in Greece with an annual nameplate capacity of 26.57MW. Under the terms of the agreement, SPI's subsidiary, SPI China (HK) Limited, will acquire all of the outstanding capital stock of SRIL from Sinsin Europe Solar Asset and Sinsin Solar Capital for an aggregate purchase price of 70,600,000 Euros (U.S. $91,780,000) using a mixture of cash and SPI shares, including $27.5 million in SPI shares at $0.72 a share, with closing expected in September 2014.
Additionally, the agreement contains a provision specifying that Sinsin or its affiliates may appoint SPI and its subsidiaries to provide engineering, procurement and construction ("EPC") services on up to 360MW of additional solar PV projects that Sinsin intends to invest in and/or develop over the next three years.
Dejun Ye, a Director of Sinsin, noted, "SPI has been extremely active lately in establishing itself as a premiere developer and owner of PV projects internationally. We feel that SPI is an appropriate partner for Sinsin as global PV installations continue to show rapid growth."
"We are delighted to announce this agreement with Sinsin," said Min Xiahou, Global Chief Executive Officer of SPI. "We believe that this contemplated transaction is a 'win-win' for both parties, and SPI looks forward to expanding our global partnership with Sinsin as outlined in the EPC framework over the coming years."
Xiaofeng Peng, Chairman of SPI, added, "This agreement represents another major step in transforming SPI into a world-class, global company with a diversified, growing portfolio of high quality assets. SPI will continue to invest prudently in growing our business in order to maximize value for our shareholders and partners."