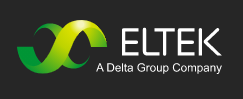 September 8, 2014 - Eltek today announced it has won a contract from an Arab gulf region telecom carrier to supply its Flatpack2 Solar Autonomous power system to wireless base stations. The initial value of the three-year contract is $3.5 million with a potential to grow to more than $10 million.
"Our technology allows our customers to build telecom towers in remote areas with solar. This solution reduces CO2 emissions as well as the customer's operating and maintenance costs for these sites," said Bob Hurley, Vice President of EMEA Region at Eltek.
Eltek will provide its Flatpack2 Solar Autonomous system and deliver site build, installation and commissioning services. 100 sites will be deployed over the next six months and a further 200 sites will be deployed in 2015 and 2016.
"Wireless telecom is igniting a lot of promising change, and our work with carriers and network equipment manufacturers helps make those services more stable and cost effective without generating pollution. We see this as a tremendous growth opportunity," Hurley said.