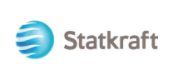 Primrose Solar has selected Solarcentury to build a solar farm on the Southwick Estate in Fareham, Portsmouth that will produce enough clean solar electricity to power 11,000 average-sized homes. Both companies are aligned in pursuing a holistic approach to the construction and operation of the 48MW solar farm, with environmental considerations incorporated throughout the planning, construction and operational lifetime of the solar farm.
Frans van den Heuvel, CEO Solarcentury said: "Our responsible approach to building solar farms, together with Primrose Solar's continued investment over the lifetime of the project, is really going to make Southwick solar farm an environmentally robust site. Our waste and energy management programme will see a number of new initiatives employed during the build that we're looking to roll out across all of our future sites."
Giles Clark, CEO Primrose Solar said: "We are excited about setting a new environmental standard for building Southwick solar farm, working together with Solarcentury, a perfect choice for the build because of our shared values. And this is just the start. We're in this for the long term. For the next 25 years, Primrose wants to be a 'good neighbour': supporting the local community and working with the landowner to demonstrate responsible stewardship of the land for the lifetime of the solar farm."