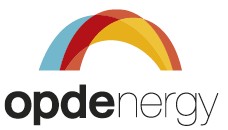 OPDE has obtained planning consent for a new 18MW solar farm located near the town of Iwade in Kent, England.
The project adds to a 12MW solar farm in Alresford, Hampshire, and two other facilities with construction starting soon: a 6.8MW farm in Hothfield, Kent, and an 8.9MW one in East Sussex, South East England. With these farms, amounting to 56.6MW, and the projects whose development is about to begin, OPDE gets closer to reaching its 100MW goal for the UK by March 2015.
In addition to its strong presence in the UK, OPDE is also highly active in the development, investment and operation of new solar farms in other international markets, including Mexico and Brazil.