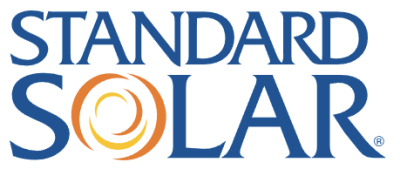 Standard Solar, Inc. continues to expand westward with the completion of another solar project in New Mexico. The 1.8MW, ground-mounted solar array for the Mora-San Miguel Electric Cooperative, co-developed by Standard Solar and Ute Peak Solar, will provide approximately 5 percent of the Cooperative's load with locally produced clean energy.
"As one of the leading states driving America's energy boom, New Mexico is a great place for solar projects like this one for the Mora-San Miguel Electric Cooperative," said Tony Clifford, CEO, Standard Solar. "This is Standard Solar's latest major project in New Mexico where it has partnered with local companies to bring jobs and local production of clean energy through the development of a solar farm."
With an expected annual output of more than 3.5 million kilowatt hours, it is forecasted to provide the Cooperative and its ratepayers energy savings of nearly $500,000 over the life of the agreement.
"We are seeing tremendous growth in the number of electric cooperatives across the United States that supports solar energy systems to provide electricity for their members. We were pleased to team up once again with Standard Solar for this project which will provide renewable electricity to the members of the Mora-San Miguel Electric Cooperative," said Urban Grid's CEO, Frank DePew. "With this project, the Cooperative displays their commitment to providing members with clean renewable energy from the sun without compromising its affordable rates."
"Our opportunities to expand westward have steadily increased throughout the past few years, culminating most recently in the opening of our new office in California to support our sales team and development partners," said Scott Wiater, president, Standard Solar. "We currently have more than 16 MW under construction or awarded and a strong development pipeline. For the remainder of this year and next year we expect to see healthy growth in the Southwest and the West – as well as in our home markets on the East Coast."