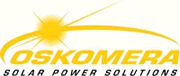 China Sunergy Co., Ltd. ("China Sunergy" or the "Company") today announced that the Company had signed a supply contract for residential roof-top projects in the Netherlands with Oskomera Solar Power Solutions B.V. (OSPS).

OSPS focuses on large scale PV projects distribution of PV products, high volume of small scale residential projects and operations, and maintenance of solar power plants. China Sunergy was contracted to deliver up to 7MW of polycrystalline solar modules to OSPS for the roof-top projects covering 2,500 Dutch households, as part of a project won by OSPS through a competitive bid process run by the Dutch Association of House Owners (Vereniging Eigen Huis, "VEH") in the Netherlands.

The Netherlands solar market has been growing steadily, with accelerating growth rates in annual new installations, since prices for solar systems can compete with the retail prices for electricity. As one of Europe's first markets, grid parity has become reality. The Dutch market will grow even faster due to a new governmental incentive published by NL Agency for house owners, providing a 15% buy down subsidy for solar photovoltaic equipment Based on data released by Statistics Netherlands (Central Bureau of Statistics, "CBS"), solar installation in 2011 has reached 40MW. The market is expected to be with huge growth potential this year.

Dennis Gieselaar, CEO of OSPS noted: "End user satisfaction is vital to us and is driving us to cautiously select reliable suppliers to meet different requirements and maximize investment returns. We are really impressed by the performance of China Sunergy's solar modules during the VEH Project. Construction commenced in October, and we are looking forward to further collaborating with China Sunergy in many other projects and in new markets."

Mr. Stephen Cai, CEO of China Sunergy commented, "We are delighted that OSPS, this important player in the European solar market, has chosen to partner with China Sunergy, which marks our successful expansion in European budding markets. Amid the current macro-environment turmoil, China Sunergy is glad to build long-lasting relationships with strong customers like OSPS. We will continue to devote our efforts to bringing clean and cost-effective electricity to end-users, not only in the Netherlands, but all over the world."