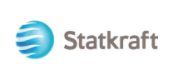 Solarcentury has been selected to engineer, procure, construct (EPC), operate and maintain a solar farm for ECOSolar in Coclé province, central Panama. Working with local solar company Hybrytec, Solarcentury will install the 9.9MW 'Divisa Solar' system which will be capable of producing enough clean solar electricity to power around 3000 homes.
Alberto Rabanal, CEO at ECOSolar stated, "ECOSolar has positioned itself as a go-to investor for solar projects and in this particular case, this solar farm has been developed from scratch by the ECOSolar team to sell 100% of its generated electricity to the Panamanian spot market. The construction of the solar farm was financed through a non-recourse loan from the Inter-American Development Bank. With over 15 years' experience installing solar across Europe, and more recently in Africa, we are confident that Solarcentury is the best partner for the Divisa Solar project. Bringing Solarcentury's engineering expertise and experience of installing solar, particularly at large scale, to Panama, with local knowledge provided by Hybrytec, offered us a highly attractive investment opportunity. The project helps ECOSolar fulfil our mission to change the energy paradigm in Panama towards a cleaner and more accessible energy future."
Hybrytec will manage all electrical and mechanical aspects of the project, including the installation of the PV panels. Construction will be supported by the employment of local labour.
Frans van den Heuvel, CEO at Solarcentury commented, "It's all systems go as we now bring our experience of building large-scale solar to Latin America, the third continent in which we're designing and building solar systems. We have offices in Chile, Mexico and Panama, and with a growing pipeline of projects throughout the Latin American region, we welcome the opportunity to work with forward-thinking investors, such as ECOSolar. The company has a deep understanding of the solar market and recognises solar as a stable, environmentally positive investment opportunity. Working with experienced local partner Hybrytec, we're confident that the Divisa Solar project is going to be a smooth installation. We're looking forward to connecting the system to the grid in a few months."
Construction commences in January 2015 with the aim of connecting to the grid in May 2015.