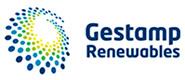 Gestamp Solar will start a new photovoltaic project in Japan. The utility-scale project, located in Hirono town (Iwate Prefecture), will have an installed capacity of 24.78MW over a total area of 40 hectares, and is situated on a former golf course.
Construction is expected to be completed within a one-year period, with the target of commencing energy production by May 2016, supplying clean energy to Tohoku Electric and powering more than 8,000 homes in the area.
For this project, Gestamp Solar has also entered into an agreement with Deutsche Bank AG, Tokyo Branch on February 20th 2015 to secure access to a non-recourse construction loan facility of 8.4 billion yen (approx US$70m). The parties are replicating the same structure used for a previous 31 MW PV project financed in July 2014.
Jorge Barredo, the CEO of Gestamp Solar, said, "Gestamp Solar has consolidated its presence in Japan, formed an outstanding local team, and now is gaining cruise speed in the development, financing and construction activities. We are proud of our achievements and we will keep working to maintain a recurrent stream of utility scale projects in the country.