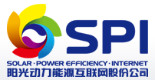 Solar Power, Inc. today announced that its wholly owned subsidiary, SPI China (HK) Limited, has entered into a definitive share purchase agreement to acquire 80% of the outstanding capital stock of Solar Juice Pty Ltd.
Under the terms of the share purchase agreement, SPI will acquire from entities controlled by Solar Juice's shareholders 80% of the outstanding capital stock of Solar Juice for an aggregate consideration of approximately $25.5 million in SPI common stock. This transaction is subject to several customary closing conditions.
Andrew Burgess, co-founder of Solar Juice, commented, "We have spent over 5 years building Solar Juice into the leading PV wholesale distribution business in Australia. Given the huge potential we see in the Australia PV market in the coming years, we felt the timing was right for Solar Juice to seek additional resources to capture this once-in-a-lifetime opportunity. We think we have found the ideal partner in SPI, which has demonstrated a remarkable track record of growth since last year." Rami Fedda, co-founder of Solar Juice, added, "We are pleased to partner with SPI, and have already identified a number of areas where the combination of our organizations can leverage more opportunities than as standalone businesses."
"We are particularly excited to announce this landmark transaction with Solar Juice," said Xiaofeng Peng, Chairman of SPI. "We have been evaluating for some time the best entry point into the very promising Australia market, and we are confident this transaction gives SPI the strongest local platform to address this tremendous market opportunity. We feel this is truly a win-win arrangement for both companies, and we look forward to working closely with our new partners and shareholders at Solar Juice."