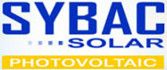 Yingli Green Energy Holding Company Limited today announced that it will supply 40MW of solar panels to Sybac Solar for two power plants in Honduras: the Pacific Solar project, located in Nacaome, and the La Manzanilla y Las Lajas project, located in Choluteca.
The first phase is expected to begin operating in August 2015 and the second phase is expected to come online in 2016. Once complete, the power plant will contain at least 160,000 high-performing, multicrystalline YGE 72 Cell Series panels, which are engineered specifically for large-scale utility projects. Separately, Yingli is also delivering 15MW of these YGE 72 Cell Series solar panels for the first tranches of the La Manzanilla y Las Lajas project, which was developed by Energys de Honduras S.A. de C.V. Once complete, at least 96,000 Yingli Solar panels will be installed in this utility-scale system.
Mr. Markus Falz, Chief Executive Officer of Sybac Solar, commented, "Yingli has proved to be an excellent partner and reliable supplier since we first cooperated on the 24MW Pavana Solar Park, also located in Honduras. We have the utmost confidence in their team's ability to meet our projects' unique, complex challenges. We value our long-term partnership, and look to Yingli as a preferred supplier for the remainder of our project pipeline in Central America and the Caribbean. "
"With top quality products, and excellent customer service, Yingli was ready to solve all the specific needs of our project," stated Mr. Fernando Paiz, President and chairman at EM-Power Corporacion. "We will certainly include Yingli´s collaboration as an important component of our future PV developments throughout the region."
"By developing strong relationships with Central America's top solar integrators, including Sybac Solar, Yingli has become a dominant supplier of large-scale projects in the region," said Mr. Jeffrey Barnett, Vice President of International Sales of Yingli Green Energy Americas. "We credit our unique partnership approach and dedicated local team for our rapid rate of expansion throughout Central and South America."
Mr. Liansheng Miao, Chairman and Chief Executive Officer of Yingli Green Energy, remarked, "By investing in highly sophisticated regional operations for key emerging markets like Latin America, we have differentiated Yingli as the supplier that truly understands local market requirements and can provide superior service. This strategy is bearing fruit in Central America, particularly as markets mature, solar-friendly policies are legislated, and larger projects become the norm."