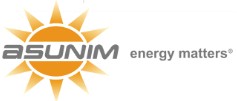 Phoenix Solar AG and its partner Asunim Yenilenebilir Enerji Teknolojileri İnş. Müh. San. Tic. Ltd. Şti. have been jointly awarded an order by a Turkish consortium to build an array of six photovoltaic power plants with a total capacity of 6.9MW in the surroundings of the city of Kayseri in central Anatolia.
Phoenix Solar will carry out all engineering and procurement tasks. Asunim was already in charge of the earlier project development and will take on the actual construction, which includes mounting Yingli Solar modules and Advanced Energy string inverters. The location has already been prepared under the supervision of Phoenix Solar. Construction work is scheduled to begin immediately and to be completed by the end of 2015.
Gökce Bilyay, spokesman for the consortium, underlined: "We are proud to increase the share of renewable energy production in Turkey and thus contribute to a significant reduction of CO2 emissions with our Kayseri project. With Asunim and Phoenix Solar we are able to employ an experienced team with an impressive international and local track record and are looking forward to a successful cooperation."
"The Turkish market for large scale photovoltaic power generation is developing quickly", Tim P. Ryan, CEO of Phoenix Solar AG added. "Together with our partner Asunim we are well positioned to assist Turkish investors to capitalize on the economic and environmental advantages of solar power and will steadily expand our customer base in the Near and Middle East."