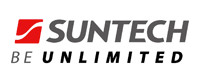 Suntech has announced today that it will further collaborate with Adani Power Ltd. in developing solar energy in India. Suntech has agreed to supply approximately 200MW of solar panels towards a project that will be developed, designed, built, and operated by Adani Power. The project is expected to be operational by 2016.
"After recently completing a 9.3MW project with Adani Power in Gujarat, India, we're excited to be continuing our partnership with Adani Power, who has proven to be an important and strong partner to have in developing the solar industry in the region and in India," said Haibo Xiong, president of Suntech. "We first hosted Adani Power at Suntech's manufacturing facility and testing lab in Wuxi this past April. They were impressed with the quality of Suntech's technology and panels, along with Suntech's esteemed value in R&D, which is aimed at upgrading its solar technology in order to ensure continual high performance yields and power outputs. We expect that this 200MW project is the breaking point for Suntech's presence in India as we continue to collaborate with Adani Power."
The 200MW project will employ Suntech's Vem PV series modules, which produce high-performance yields for utility-scale size power plant installations. The solar plant systems are expected to generate approximately 330GWh of electricity, which will power approximately 367,000 households and offset approximately 281,700 tons of carbon emissions annually.
"China has launched massive infrastructure investments in 'One Belt and One Road' countries. Clean energy infrastructure and solutions are definitely high priorities in China's investment strategy, which will provide developing countries with energy alternatives that weren't previously accessible," explains Eric Luo, CEO of Shunfeng International Clean Energy, Suntech's parent company. "The Indian government has provided positive incentive policies for solar development as it looks to accelerate its 2020 100 GW solar mission. We believe this landmark project will help showcase solar energy's capabilities in providing India with clean and sustainable energy. We are very pleased to be a part of the largest solar project in the world to date."