Introduction
BO-L2 with excellent comprehensive stability is used advanced polyolefin film as the cell side layer, and film with excellent weather resistance as air layer for protection. It can be applied to all kinds of solar PV, especially suitable for power station which has high water resistance requirement.

Structure
Application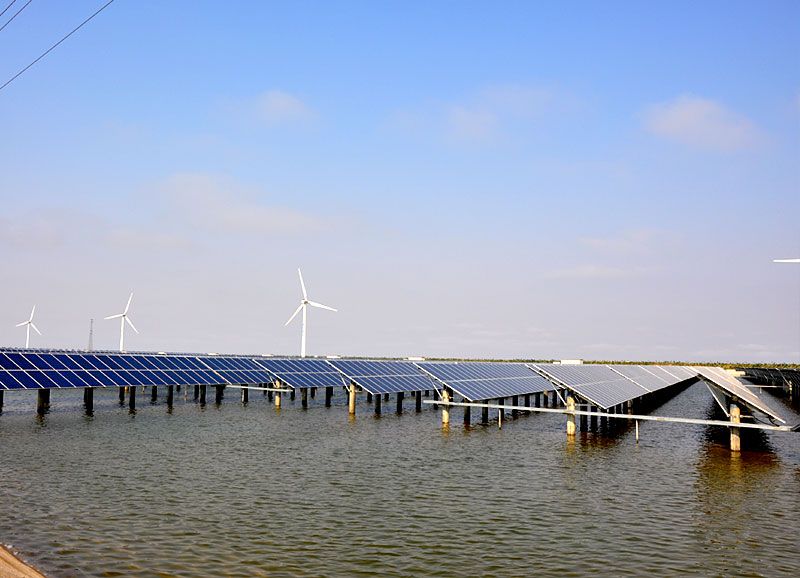 Characteristics

★ BE-L2 is processed followed ISO management system for excellent quality stability.
★ The main characteristics of the product are good after the 85℃/85%RH 2500h aging.
★ The polyolefin film has excellent resistance to UV radiation through the special function design.
★ Excellent adhesion between backsheet and EVA: Bridgestone, Sanvic, STR, Sveck, First and so on.
★ The mainly commercial silicone sealant can be bonded include:Tonsan 1527、HT 906Z and so on.


About Crown Advanced Material
Crown Advanced Material Co., Ltd is a national high-tech enterprise, specialized in new materials R & D, manufacture and sales. It
has an annual capacity of 4GW PV module backsheet. It is the most competitive PV module backsheet manufacturer in China.

Our main products are advanced materials such as PV module backsheet, lithium battery aluminum foil composite film and flexible circuit board material, which are widely used in the field of new energy module and so on.

The company has passed ISO9001 International Quality Management System Certification and ISO14001 International Environmental Management System Certification. Every product is UL and TUV certified and in conformity with the European ROHS and REACH standard.

In the efforts of professional core management team and technology team with high quality and strong cohesion, our company owns a number of patents for inventions and utility model patents.

By the advanced technical process and continuous innovation investment, we will continue to lead the world in new energy and materials fields.
Culture
Core idea: New materials; new life.

Environment policy: law-abiding, pollution prevention, safe production, energy saving.

Quality policy: advanced technology, excellent quality, excellent service, innovation and developmen

Quality objectives: product Jiaoyan a passing rate of over 97%, customer satisfaction rate greater than 97%.

Environment pollution emissions target: zero accidents; to save energy, reduce energy consumption; to prevent the fire and explosion accident.

Management philosophy: cooperate with absolute sincerity, diligence, innovation, It's perfection itself. Hironobu together.