Product Features:
High Performance and Advantages
CSG solar cells production processes are fully inspected from the silicon wafer input to cells packaging.
The results from series production have shown a mean efficiency of 18.0%. Our manufacturing techniques allow us to produce super-efficient solar cells with efficiency up to 18.6%.
Production and Quality Control
Current measurement under STC to avoid module mismatches. Hot spot resistance testing of every single cell via the reverse current characteristic
Across-the-board soft handing during production to avoid micro cracks and reduce breakage rates during onward processing.
High-quality, homogeneous appearance due to mono-crystalline material and steady QC processes.
Electrical Properties
Excellent long-term electrical stability through crystalline silicon technology
Excellent low light behavior thanks to parallel resistance checkes on every cell
Classification into very narrow current classes
Onward Processing Recommendations
Solder joint: tin-coated copper ribbons, coated with 10-15um 64%Sn/36%Pb
About CSG PVTech Co., Ltd.
CSG Holding Co.,Ltd. was founded in Shenzhen Economic Special Zone in 1984. After more than 28 years pioneering, CSG has been developed into an enterprise group with more than 15 billion CNY assets as well as two industrial chains of energy-saving glass and solar PV. Today, CSG has become the leading manufacturer of architectural energy-saving glass with the largest scale and highest reputation in Asia, and commenced a big investment in solar PV field since 2006.
Relying on strict quality management, capable cost control and constant technology innovation, a complete PV industry chain has been built up by CSG, covering poly-silicon, ingot, wafer, solar cell, solar glass and solar module. The vertical integration enables us to provide PV products with stable quality and optimal cost-performance for our customers. Moreover, our poly-silicon factory adopts hydropower generated from Three Gorges Dam, listing us into one of the few manufacturers using green energy for production.
As a public listed company with wide range of social reputation and social responsibility in China, CSG always pursues the philosophy of energy-saving, environmental friendly and people-oriented. We devote to Producing Green Energy by Green Energy. In addition, we, together with our partners, are committed to make mutual contribution to a sustainable society.
Our Mission
CSG PVTech will persevere with the principle "By Green Energy, For Green Future", devotes to the research and product of renewable energy products for the social sustainable development.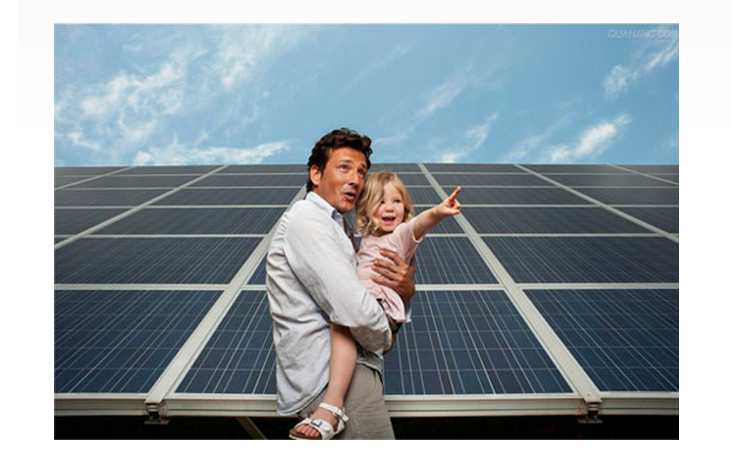 To preserve and promote our sustainable future by providing eyeryone with affordable high-quality solar products and clean energ solutions.

Our Strength
CSG PVTech is one of the three major projects in CSG solar value chain, its advantages are as below:
1. Being the benefit position of our vertical solar industrial chain: we can get strong support from our own polycrystalline materials, our own solar glass and therefore, own the ability to control our product quality and cost for the whole product chain.
2. With years of production experiences on both solar glass and semiconductor, we can ensure our technical capabilities of solar cell/module in terms of R&D, manufacturing solutions, such as advanced printing, heating and sintering technologies.
3. Long-term technology cooperation with many prestigious international solar research institutions can keep our technology level always be at a high level.
4. Worldwide distribution networks including subsidiaries and agents in Europe, the US, Australia, Middle East and many other countries. It is convinced that in the near future, it will develop to be a flagship enterprise which can promote the development of PV industry.