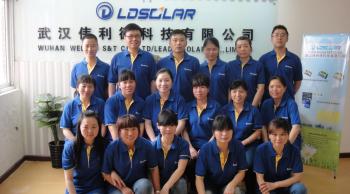 Welead products are manufactured in China, supported by a strong network of suppliers and a knowledgeable sales channel. This allows Welead to provide the best products for photovoltaic applications where they are needed.

As a global leader in circuit protection, Welead provides a wide selection of solar charge controller, solar panels, solar light kits & solar home system. These products improve system uptime, sustainability and reliability of off-grid photovoltaic power systems. Welead circuit-protection products meet the unique requirements of photovoltaic applications-where issue as heat, efficiency, longevity, and global standards impact the choice in selecting protection options.

In addition to a wide portfolio of circuit-protection products, Welead offers decades of design experience to help address application challenges and achieve regulatory compliance.

Now we have one factory for solar panels production, and one factory for solar charge controllers production. Welead provides a full line of photovoltaic products and solutions that have proven to be outstanding in both performance and quality.