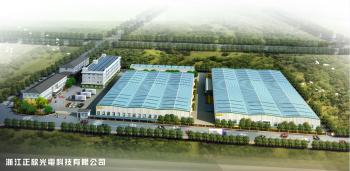 Zhejiang Zhengxin Photovoltaic Technology Co., LTD.(ZXEVA) is specialized in solar photovoltaic research and new materials development, production, sales and service.Zhengxin(ZXEVA) was founded in January 2011. With investment of around $RMB2.5 billion, we are planning to establish over 20 unique production lines to produce EVA film, and to reach the annual target of 5,000 million square meters.
The founder and our R&D team start to do the research programme of EVA film with the support of professors and experts from several famous Universities in 2003. In the past few years, we have done great contributions to Chinese EVA film development.
From 2011, we have been got ISO 9001, SGS and TUV certifications successfully. We commitment to our quality management systems, environmental safety, and rigorous adherence to the health and safety of our employees.Now the core product (Z1261) of ZX is manufactured based on more than eight years customer feedback. ZX will continue to do innovation, and timely development of superior performance, cost-effective products to meet the requirements of customers from all over the world.
Our mission is: "to improve product performance and service life of photovoltaic products, to provide greater value for our customers and the whole community, and to become the one of the best leading suppliers of solar photovoltaic materials in the world. "
The core products are Z1261 and Z1261A. Z1261 with extra fast cure characteristic and excellent weather resistance to Ultraviolet ray durability, heat humidity and wet frozen condition. Z1261A has high light transmission rate and resistant UV characteristic.
ZXEVA Product property:
1. Excellent adhesive strength;
2. Good adhesive property after aging;
3. High light transmission rate and long lasting;
4. Good resist PID property;
5. High efficiency and fast laminate processing;
6. Good consistency with contact materials.